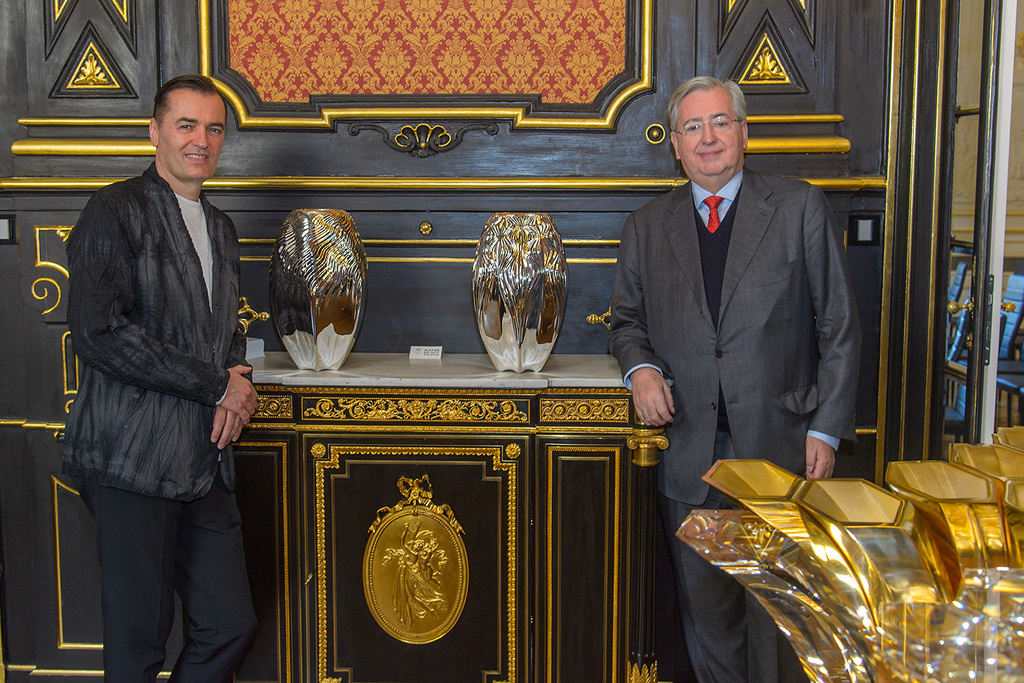 »I'd rather work for ten days on one item, than to produce ten items on a single day.«
Aus Tradition der Zeit voraus
Wiener Silber Manufactur was founded in 1882. It's archives include 11.000 original patterns by Josef Hoffmann, Koloman Moser and other designers. Recognized modern designers are continuing this tradition of being ahead of one's time. The whole variety of tableware, cutlery and accessories is meticulously made by hand in Vienna and bears the company's seal, the four-leafed clover. All items can be obtained in the Wiener Silber Manufactur's own shop in downtown Vienna or at high-end retailers.
CLOVER LEAF PEDANT
This lucky charm is made by hand, available in four sizes, in a polished and a hammered version and can be attached to a bracelet or a necklace.
Silver cutlery
Cutlery production at Wiener Silber Manufactur takes a lot of different steps, from working up the raw materials to the finishing polish. The final product contains an exceptionally high amount of silver: 94%! This high percentage of silver prevents their cutlery from tarnishing and even makes it dishwasher-safe.

Kolo-Moser-Bowl
This is a re-edition of a particular sugar bowl, designed in 1902 by Koloman Moser as a Christmas present for Alma Mahler, to be handed to her by her husband Gustav.
THE OFFER
- Silver tableware: cutlery, candleholders, tea- and coffee services, centerpieces, bowls, pitchers and more
- Accessories, presents and souvenirs for special occasions, e.g. weddings or baptisms
- Objects made to order, whose value will increase over the years
- Particular services: silver repairs, bridal registries