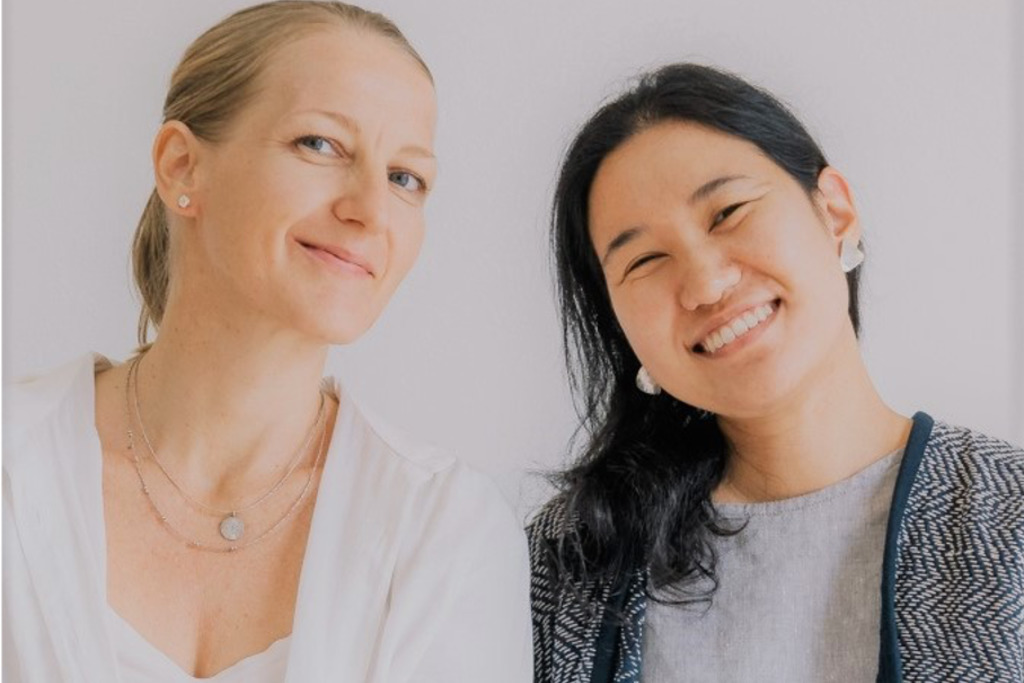 Traditions through Design
Stories of Silver&Silk's creations derives from the collaboration of 2 continents – Asia and Europe.

Two designers, founders of the brand,Titapa Tanskul, a Bangkok native designer and Lucija Perko, a Slovenian born designer, both share the passion to preserve local arts and crafts.
With the main inspiration from local culture, shapes, forms and textures from nature, their designs are simple, contemporary style with a hint of tradition, thus suitable for both everyday wear as well as for memorable occasions.

Ekachai Keawtia and the Karen hill-tribe silversmith community is based in Lamphun province, northern Thailand, where silversmiths traditionally pass their knowledge from generation to generation thus preserving the art of Karen silver-making process. It is their expertise and skills that bring our design ideas to life.

Our silver products are hand crafted in 95-98% textured matte-finidh silver. With a higher silver content than sterling silver, 95-98% silver has a weight, bright satin color and feel, all of its own.
About our Products
Our uniqueness lies in various textures that distinguish the surface of our silver jewelry.

Adding patterns is a great way to manipulate silver surface and the results can be surprising, as well as unique.

Various materials can be passed into rolling mill together with silver sheet and the patterns are thus embossed onto the surface.

Dry organic materials which are readily available in the village are our favorite means of obtaining beautifully embossed surface designs. For example, the seed pot of fire flower tree is used to create our unique slate texture.

Interesting effects can also be achieved by chiseling or by creating streaks with the narrow part of the straight-peen hammer.

These texturing procedures are either achieved prior to or after cutting the shape out of a fine silver sheet.
The Material
Our products are hand crafted in 95-98% silver by means of traditional tools and techniques, that have been traditionally used by the Thai Karen hill tribe people for centuries. Every pieces is handmade and individual.