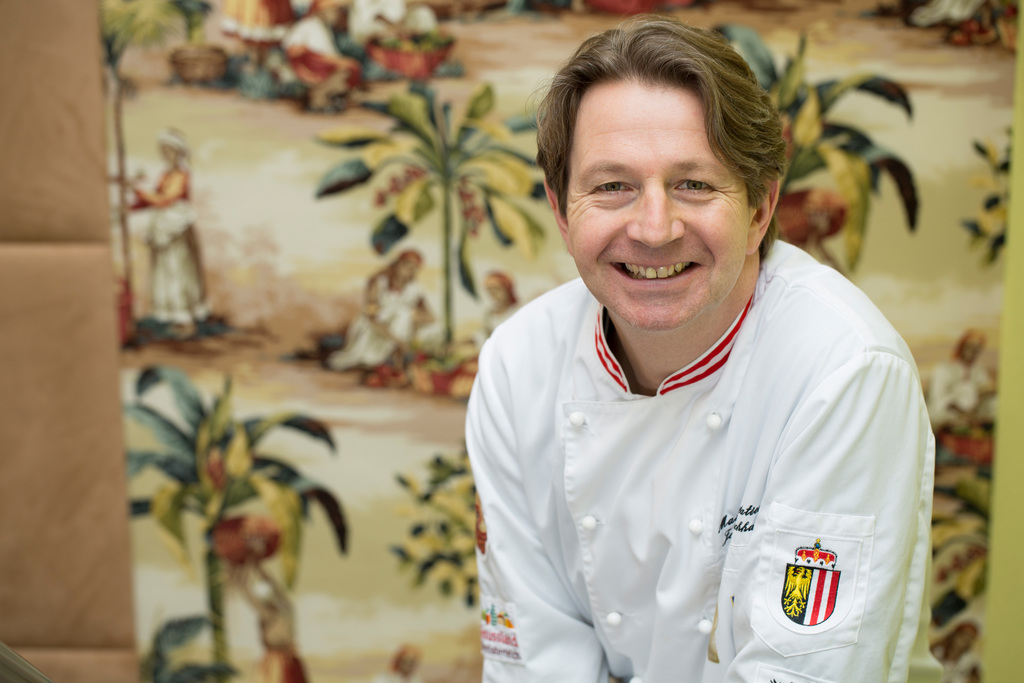 » You don't eat chocolate - you actually celebrate it«
HANDMADE LUXURY CHOCOLATE
Welcome to Johannes F. Bachhalm's tempting world of chocolate - delicacies for discriminating gourmets. Inside Confiserie Bachhalm, the most delicious craft is being practised since 1928. Johannes F. Bachhalm is a true artist when it comes to developing new flavours. He was awarded numerous national and international prizes and Gault Millau selected him as confectioner of the year. Royal Families and Dynasties of Princes rank among his customers. Chocolatier Bachhalm even created an incense-chocolate especially for Pope Benedict XVI.
Click here to see interesting videos about Café Konditorei Confiserie Bachhalm.
BACHHALM PUR SELECTION: HANDMADE FINE CHOCOLATES
Bachhalm chocolate tablets are only being produced in limited numbers. Thanks to the careful roasting of cacao beans Bachhalm chocolate tablets get their unique aroma and subtle flavour. They smoothly melt in your mouth.
THE OFFER
Tradition meets innovation in these sweet delights and fancy-cakes: Baileys-cake, Cream bars, raspberry ice cream, chocolate-hazelnut ice cream, orange gingerbread, nougat-marzipan chocolates, jelly truffles "Véronique Witzigmann & Johannes Bachhalm". The "Linzerkugel" was created to celebrate the Upper-Austrian city of Linz, chosen as the European Capital of Culture in 2009. The "Käsetrüffel" (cheese truffle) was made especially for the "Landesausstellung Mahlzeit 09", a major regional exhibition held in the Schlierbach Abbey.
Chocolate workshop "From cacao bean to finished Bachhalm Cuvée Fine Chocolate", for 30 to 50 participants, duration: 1h1/2.