©
MEISTERSTRASSE IN RESIDENCE, LECH AM ARLBERG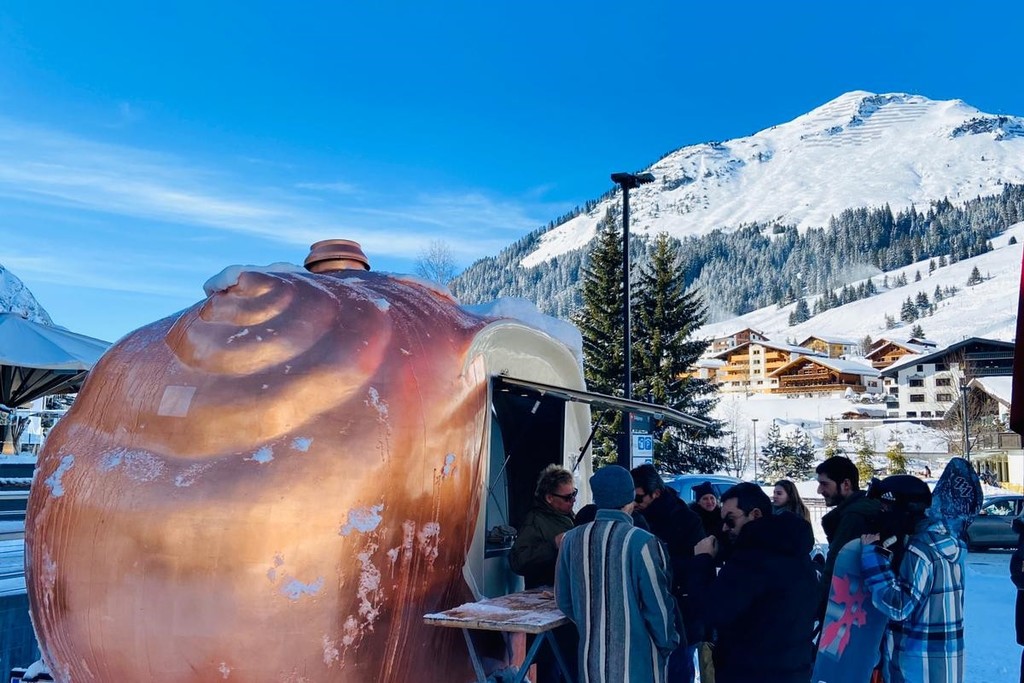 »MEISTERSTRASSE IN RESIDENCE«
OUTSTANDING CRAFTSMANSHIP AND FAMOUS MANUFACTORIES IN LECH ZÜRS
AN EXHIBITION WITH A UNIQUE SHOPPING EXPERIENCE
MEISTERSTRASSE presents master craftsmen and manufactory owners from Germany, Austria and Japan, who as "Masters in Residence" give an insight into their craft and techniques, their ideas and their company's history.
Hosted by the most exclusive hotels in Lech and Zürs, the masters are available at their exhibitions every afternoon and also by appointment.
CARINTHIAN KILT AND FINEST JAPANESE CRAFTSMANSHIP
From Feb 6th till Feb13th, Thomas Rettl shows at Romantik Hotel "Die Krone von Lech" Kilts & Fashion and, of course, garments and accessories made out of his famous Arlberg-Tartan, which represents the colours of the surrounding mountain landscape.
From Feb 20th to Feb 23rd, a delegation from Japan visits Lech and presents handcrafted ceramics and lacquerware from Shiga prefecture for the first time in Europe.
Uzanyo, Yoshida Matsuzo Shoten und Souhougama exhibit in Hotel Gasthof Post in Lech and are looking toward to showing Japanese Arts and Crafts you can purchase directly on site or in our webshop: MEISTERSTRASSE Japan Edition - SHOP
The following short film allows a glimpse into the workshops of the three exhibiting craftsmen in Japan:
MEISTERSTÜCKE-SELECTION: THE PRINTED GUIDE WITH ARLBERG-SPECIAL
In the guide "MEISTERSTÜCKE SELECTION: Best of Craftsmanship" the Arlberg plays a particular role: in an "Arlberg-Special" we present top-hotels from the region. Furthermore, key figures of the European craft scene are interviewed about their perspective of the future of craftsmanship and dozens of excellent masters and producers from Austria, Germany, Holland Japan and Switzerland are portrayed with texts and stunning pictures.
You can order the Guide on www.meisterstrasse.com/guides or browse ONLINE free of charge.